About Me
Name: HimOverSin
Location: Arlington, Texas, United States
First off, thanks for taking the time to drop by. HimOverSin, aka Hos, aka Craig. They only allow me 1,200 letters? That's just not fair. I mean, my love for my computer is a good 800 letters alone. To talk "About Me" I have to mention Jesus since He's all that is good in me. I also love my family, country, and free speech, so speak freely in a respectful way.
Links
This work is licensed under a
Creative Commons License
.
Archives
A place of friendly discussion about whatever God has put on my heart. Christian thoughts, politics, ramblings, and intelligent ideas (from other people). This is about the good things in life . . . mostly. Even strong disagreements are fine . . . mostly. Know that Jesus Loves you no matter what you've ever done . . . ALWAYS. IF you want to keep up with blogs email me to initiate my "blogsend" and it will automatically send you updates. ( goodnewsmostly@gmail.com )
Friday, April 21, 2006
I am cranky. Best economy in years and years but let's gang up on Prez. Bush even though almost all of us were for the war when it was "fun."
Now Google has me cranky. They almost refuse to help the Justice Department in the War on Terror but they'll sell their soul to China for a fast buck. So much for their convictions of protecting people's rights.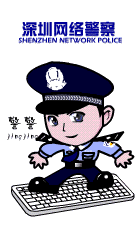 Good news ...not too much today!
Blog Search Engine