About Me
Name: HimOverSin
Location: Arlington, Texas, United States
First off, thanks for taking the time to drop by. HimOverSin, aka Hos, aka Craig. They only allow me 1,200 letters? That's just not fair. I mean, my love for my computer is a good 800 letters alone. To talk "About Me" I have to mention Jesus since He's all that is good in me. I also love my family, country, and free speech, so speak freely in a respectful way.
Links
This work is licensed under a
Creative Commons License
.
Archives
A place of friendly discussion about whatever God has put on my heart. Christian thoughts, politics, ramblings, and intelligent ideas (from other people). This is about the good things in life . . . mostly. Even strong disagreements are fine . . . mostly. Know that Jesus Loves you no matter what you've ever done . . . ALWAYS. IF you want to keep up with blogs email me to initiate my "blogsend" and it will automatically send you updates. ( goodnewsmostly@gmail.com )
Wednesday, March 30, 2005
Our friends at freemuslim.org are getting the world out about the first Muslim-led anti-terrorism rally at D.C. Very cool. May 14 and all peaceful religions are invited to join in the fun.

"The Free Muslims Against Terrorism are proud to announce that on May 14th 2005, Muslims and Middle Easterners of all backgrounds will converge on our nation's Capital for a rally against terrorism and to support freedom and democracy in the Middle East and the Muslim world. This will be the first rally of its kind in Washington DC that is led by Muslims and Middle Easterners.

Join us in sending a message to radical Muslims and supporters of terrorism that we reject them and that we will do all we can to defeat them."

Get the word out, the world needs to see this and show more isolated Muslims that hate is not a legitimate way to gain power. It will have the opposite effect... in America and coalition countries anyway.
Tuesday, March 29, 2005
Terri Schiavo's husband is about to get good news... for him. His wife is about to die. He can't lose. Either he did something bad and she will be gone and her body gone to ashes so he'll be happy. Or he will be happy that he's truly following what his wife would of wanted and now she will be at peace.
I'm not going to go into the particulars of this case, it's been done. Though I do think that the husband should of been released of guardianship after denying treatment from the beginning.
It's a guardian's responsibility to do all medical treatments they can for the Ward (Terri) and ONLY stop treatments after they are proven to be unsuccessful.
From my experiences with Probate Courts and guardianships, which is a lot, the judges I know would of relieved him of his duties and given guardianship to someone else.
Just know that we all are accountable for our actions on Judgement Day. I'll see you in Heaven Terri and it will be a wonderful time.
Saturday, March 26, 2005
King of Kings
He came into this world in a lowly manger and died on a bloody Cross... but that's not the end of the story, but the beginning of hope for us all.
His final words on Good Friday before the Resurrection...
Luk 23:34 Then said Jesus,
Father, forgive them: for they know not what they do.
And they parted his raiment, and cast lots.
Luk 23:35 And the people stood beholding. And the rulers also with them derided him, saying, He saved others; let him save himself, if he is Christ the chosen of God.
Luk 23:36 And the soldiers also mocked him, coming to him, and offering him vinegar,
Luk 23:37
And saying, If thou art the King of the Jews, save thyself.
So He forgives these people who mock Him. He does so even today for we all scorned Him but His passion was so great that he did not "save himself." For He was the only person in the history of man
powerful enough
as
God's Son
to be
The Sacrifice
to
defeat sin.
Btw, all 4 verses were prophesied 500-700 years before if you look at the "Old Testament Prophecies..." link on the right. Have a great weekend all. Life IS good.
Friday, March 25, 2005
Global Yawning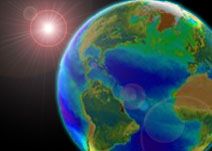 This article speaks for a number of scientists in that global warming may not be a reality. It talks about this complex issue in terms even I can understand! Check it out...
http://www.techcentralstation.com/032305H.html
"Historically, science has a notorious habit of taking short term changes and relationships and extrapolating them into the future. An infamous example is the global cooling trend from the 1940's through the 1970's, which brought scientific predictions that a new ice age was just around the corner. (Another ice age is still widely expected…just not anytime soon). While the scientist might defensively respond, "well, we have to base decisions on science understanding at the time", I would retort, "OK, how well has that strategy worked in the past?"
Remember scientists talking about overpopulation?
"Paul R. Ehrlich ("The Population Bomb")predicted global calamities by the 1990's that were ultimately tied to overpopulation. History has shown, however, the opposite. While population has indeed grown exponentially, per capita food production has grown even faster. Global per capita food and raw materials costs have fallen. High birth rates in poverty-stricken countries are falling as these countries' economies strengthen, and global population growth is slowing, and predicted to stagnate even further in the next century."
He goes on to explain how the earth is dynamic and is able to change with the times. Am I saying that we need to be like Mexico City and have NO pollution controls? No, but the Kyoto Treaty and other documents are political statements more then scientific facts. (Just like some previous blogs of mine about how DDT has saved lives but politics took over no matter that scientists showed it to be safe in small amounts and saved millions of lives.) Let's not get politics into the environment until we know what we're talking about.
Jobs and national economies are at stake. A conservative approach on our environment is prudent while evidence is gathered.
Related article on "eco-imperialism" and political blackmail.
http://www.techcentralstation.com/031505H.html
Thursday, March 24, 2005
Great News and More!
Too much to print, but here is some top stories:
http://www.freemuslims.org/news/article.php?article=524
I'm really digging this site, btw!
"On the 1st anniversary of the terrorist attacks in Madrid, the Islamic Commission of Spain has approved a fatwa (legal religious opinion) in which it declares its strong condemnation of terrorism and emphasizes the impossibility, from an Islamic point of view, that any type or demonstration of terrorism can be justified. God willing, the fatwa will serve as a foundation for the next antiterrorist conference held, God willing, next autumn in Madrid."
Better late then never
-> Terrorists killed hundreds in Madrid last year. Local Muslims were not pleased. They go on to say elsewhere that if a Muslim knows of a terrorist, they should report them. I don't care what religion you're with, besides Satanism, mass killing of innocents is wrong.
Now hopefully other fatwas will come from other nations.
Terrorism can only be dealt a hard blow if the Muslim leaders educate their masses with other interpertations of the Koran.
Iraqi's Kickin' Insurgent Butt!
They won a big victory in a battle. Iraqi police killed about 80 insurgents with Americans providing air cover and support.
Iraqi's Joining in Droves!
U.S. Army Secretary Francis Harvey said they are already half way to their goal of getting and training 300,00 Iraqi army men.
Other good stuff on that link. The sooner their troops are trained, the sooner we can leave and the rest is up to Iraq.
Wednesday, March 23, 2005
60% of Children Could Be Helped... a LOT!
A new study by a hospital has shown that the use of
belt-positioning booster seats
lowers the risk of injury to children 4-8 years old by nearly
60 percent
compared to the use of seat belts alone. Their bodies just aren't the right size for
adult-oriented
seat belts. (ok, please get your mind out of the gutter...)
This hospital's web site in PA is very thorough so if you have a child that's 4-8 years old then please consider this or don't say Hos didn't warn ya. Even if your state's laws say that they don't have to be in booster seats past a certain age/weight, it doesn't mean that one shouldn't do it. If further studies come out then states will probably get around to adopt this... after
your
children are having children that is.
http://www.chop.edu/consumer/jsp/division/generic.jsp?id=78547
Here's another site if you need help in properly installing any size car seat in your area. We did this one time and there were minor but still important things we were doing wrong that they corrected. Hitting a car at 60 MPH, you want that car seat to the as perfectly placed as possible. Just put in your zip code and you'll be good to go and it should be free or cheap.
http://www.nhtsa.dot.gov/people/injury/childps/Contacts/
Funny how I've changed. When the seatbelt laws came into effect years ago, I was totally against it for it's up to me if I want to be dumb and die or get maimed in a car wreak. I thought about calling the media and burning a pile of seatbelts... ;)
Children though, that's another story and they need to be taught by the parents about seatbelts, regardless of a state's position.
Tuesday, March 22, 2005
Freedom of Speech Goes Both Ways
A man who disagreed with a colleges "play" showing that Jesus was gay and had sex with his apostles was put in involuntary mental treatment. Yes, there are some things we don't know about this case, but it sounds very fishy. I know my link is to a conservative web site but I've searched others and have found nothing more clear.
Have all the "plays" making fun of Christianity all you want, for this is a FREE COUNTRY. But when that freedom doesn't count for the opposing viewpoint, then freedom is gone and tyranny rules. Where in the scriptures is Jesus making love to his followers. This is meant to do one thing and they accomplished that. Too bad that whatever God they follow doesn't believe in love and respect.
http://worldnetdaily.com/news/article.asp?ARTICLE_ID=38653
Good Job Judges!
http://www.christianitytoday.com/ct/2005/110/31.0.html
This link is the most thorough I found on the subject. A federal panel of judges unanimously reversed a lower court's decision about AmeriCorps not being able to teach math and other subjects in a Catholic School. I used to be in AmeriCorps, though then it was called VISTA, Volunteers in Service to America. It's a federal program to revitalize inner cities similar to a domestic Peace Corps.
Seperation of Church and State isn't in the Constitution and now we have this seperation "clause." Ok, but that doesn't mean that ALL religion should be out of the public sector. This clause means there cannot be an establishment of ONE of the religions. If AmeriCorps finds a good Buddist School that teaches kids in the inner city, then I wouldn't have a problem with the community being helped out by an AmeriCorps teacher there.
Talk of God is etched on our buildings in D.C., on our money, and other places. We all have the right to choose our religion. "In God We Trust" is on our dollar bill. Does that hinder people who don't believe in God or believe in one of the polytheistic religions?
It would only be an "establishment of religion" if only one religion was allowed.
We're as far from that possible. This isn't Syria where you're a Muslim or in prison.
Freedom of religion as stated in the 1st Amendment is freedom indeed.
Wednesday, March 16, 2005
I'm OUT... for now
In appreciation of
Blog Awareness Week
I will not post again until next Tue.
This will allow ample time for you to catch up on previous blogs from the last few months. Enjoy! ;)
Tuesday, March 15, 2005
Love, What We All Need, Even Murderers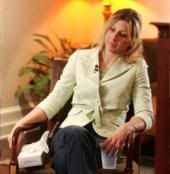 I don't know if I could of had that kind of love in my heart after losing my spouse years before to a killer. If she would of reacted... instead of acted in love, she probably would be dead too. Not that this is how to act in all situations for each situation is different. But she followed God for what to do in this particular situation, AMEN!
Sunday, March 13, 2005
Anger Makes Me Mad
IMHO, I don't have a temper, but what my pastor said today, along with some of my own comments, may help others with a temper or even anger deep down. I myself am a "slow to anger" dude, but that doesn't mean that I'm immune to unscriptural outbursts our feelings that are sin.
So this is for me from my pastor and my own personal notes, but hope it helps others too.
First off, God doesn't usually work off of "sound bites" so if this is too long, then bookmark it and come back later, don't think that it's too long so it's not important… unless, like I say, you NEVER get angry. Like a car cutting you off. Your wife not understanding you or you understanding her which causes anger. Your boss makes you feel like a moron... on and on.
Yes, anger is a part of life. How shall we handle it?
As 1 Cor. Says, "Love is patient, love is kind. Love is not provoked."
Here are some myths about anger:
Myth #1: My anger is caused by external events and other people.
We all need to take into accountability our own anger. For we are judged by God not on what happens to us but by how we act, or react, to what happens to us. Think of the person you really dislike. "If it wasn't for "this person" I would be a happy, smiling, loving, good-hearted person." Do you really think this is true? Is one person that powerful that they hold you into anger and it's all their fault? Say this with me, "I make me so mad!!!" Think how funny that sounds. Are we allowing another person to control our anger? Should we instead pray for them and love them? Take responsibility for your anger.
Myth #2: I can't control my anger!
Jam 1:19 You must understand this, my dear brothers. Everyone should be quick to listen, slow to speak, and slow to get angry.
Jam 1:20 For human anger does not produce God's righteousness.
Jam 1:21 Therefore, rid yourselves of everything impure and every expression of wickedness, and with a gentle spirit welcome the word planted in you that can save your souls.
A common story here is that one might be fighting with the spouse, then the phone rings, how do you answer? "Hello?" In the most sincere and loving tone one could have seconds after a tough conversation with your husband/wife/brother/sister.
Let us all be slow to anger for it is in us to be slow to anger but it takes the Holy Spirit… or a phone call, hehe, to realize how true that is.
Myth #3: I must vent my anger to get it out of me!
This doesn't' make sense, for I have known angry widows in nursing homes still angry at their dead husbands years after their deaths. Time does NOT heal wounds. God does. If "venting cures anger" then the converse would have to be true, for some people would be sooo full of joy that they would be a "joy volcano" or a gratitude "time bomb." It just doesn't' make sense. It would have to work both ways… but it doesn't' which shows the fallacy of it all.
Anger does not drain from you but just the opposite. It builds up in you if you keep it in the inside of your heart where God wants and needs to be. In some cases, anger can make some people feel powerful like they are holding something against someone. Though where's the power in that it's YOU that feels the pain.
Myth #4: Tell someone else how angry you feel about that other person
This friend may feel compelled to try and help you and agree that this other person wronged you. You may even feel better… for a time. But it doesn't change the fact that the anger is still there, just accepted in your circle of friends. Does that change your heart? Does that make it right with God?
3 STEPS TO HANDLE ANGER:
#1:
Be slow to anger, to not react, but to act on what is in YOUR control. You cannot control others no matter how hard you try but you can control your actions. You are accountable to just your actions, NOT to others actions for or against you.
Pro 14:16 A wise man fears, and shuns evil, but the fool is hotheaded and reckless.
Pro 14:17 He who is quick to become angry will commit folly, and a crafty man is hated.
Pro 14:18 The simple inherit folly, but the prudent are crowned with knowledge.
Another word in the original text for "prudent" is cunning. Sounds like something I want God to want me to be. Smart, wise, cunning.
#2:
Ask yourself, "Why am I angry?" Hurt, frustration, or fear are the main reasons that can be reasoned with in a calm way most of the time.
#3:
The biggest reason of all to not hate those who hate you might come as a surprise.
Gal 2:20 I am crucified with Christ: nevertheless I live; yet not I, but Christ liveth in me: and the life which I now live in the flesh I live by the faith of the Son of God, who loved me, and gave himself for me.
I have died to myself. What RIGHT do I have to have anger towards another?? My rights are gone. His Rights Reign over me. Jesus loved us so much that he died on that cross so that anger, hate, bitterness, etc. would be things of the past to hold you down. Not that you won't feel it, but Jesus shows us the way to get past it.
Col 3:13 Put up with each other, and forgive anyone who does you wrong, just as Christ has forgiven you.
Is this easy, NO! Is it good for your health, oh yeah!
http://my.webmd.com/content/article/52/50210.htm
Though this study somewhat discounts stress in daily lives. I have worked in enough "end of life" situations to see personally and professionally that anger and stress, etc. can somehow cause, in some cases, death. It's amazing. I have seen numerous times a couple married for 50 years and when one dies, the other will die soon after. Not to say it's due to anger necessarily,
but our emotions and Spiritual lives affect our physical life.
Let it go, your enemies will still be there weather if you die from being angry about them or not! God loves you and will give you peace IF we ask and receive it.
Forget the Ponies, It's The Camel Express!
Maj. Olson in Afganistan said, "al Qaeda leaders were unable to use modern communications for fear of detection and were reduced to "16th century" techniques such as couriers. He said he wasn't discouraged by the success bin Laden and his deputy have had in releasing audio and videotapes filled with threats during the past few months.
http://www.foxnews.com/story/0,2933,150288,00.html
Though this AP report is a bit too glowing on the war on terrorism, it's still good to hear some cooberation with Americans, Pakistan Officials and others saying that terrorist groups are really having to regroup. Let's keep them on the run. This ultra modern war is no different then any other war, the best time to take out your enemy is when he's retreating.
I just had a good friend go to Afganistan. God Bless our troops.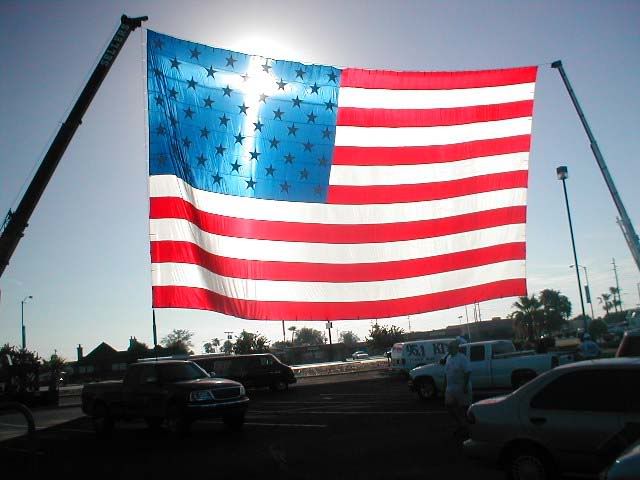 And YES, snopes.com says this is a real flag showing a cross in the middle as part of the stitching. No, I don't think it's a "sign" from God but it is still very cool! ;)
Friday, March 11, 2005
Arabs Fighting Terrorism
The link below shows that there
is a voice for Muslims to fight terrorism.
Though they may risk their lives, MORE Middle East Muslims and Arab Americans must show the world that their religion is not about killing innocent people and hate. This is a great way to show a united front with all religions to ban together and make the terrorist recuriters the cowards and hate-mongers that they are.
Only Muslims can pressure radical Muslims against terrorism. I know there are different interpertations of the Koran but peaceful and, like the site says below, "modern" interpertations must pravail.
The sooner the "insurgents" leave Iraq, the sooner our soldiers come home. Freedom must prevail with a united front. I don't mean to say that Muslims share a lot in common with other religions. This is a political fight I'm refering to, not a religious fight in some ways. For politics are about power and influence and let all religions ban together to fight terrorists who seek power through fear and violence.
Then we can have the freedom to worship as we please without terrrorists who threaten to kill us all!


http://www.freemuslims.org/
I know some Arab countries are showing a front to fight terrorism, but how much of that is because they hate what terrorists do to Islam's image and how much is it political survival. Many of these terrorist groups want to overthrow them too! That does not make some of these countries anti-terrorist. Like in Pakistan and other countries, it makes them fighting terrorism for political survival but maybe not the needs to improve their religious standing in the world community. Terrorism will fail, all hate groups do eventually, but they need to be held more accountable.
Not that Christians are perfect, but for every Oklahoma City bombing, how many Islamic bombings have taken place? I know they don't speak for all Muslims ...
so speak up like this web site does... unless you agree in the deaths of innocents that is.
Is that what Mohammad would want if he were alive today?
Wednesday, March 09, 2005
Meaning of Easter
The word Easter bother me. Shouldn't it be named "Resurrestion Day?" Is this another attempt to water down the true meaning of "easter" which is when Jesus rose from the dead and conquered sin. For all who believe in Him also conquer sin for He is our power. Same as Christmas and Santa Claus but that's for another blog.
Let's consider the origins of easter in which I found 2 potential origins, one pagan, and the other a misunderstanding in Christian thought:
http://www.religioustolerance.org/easter1.htm
Though it is complex, know that "easter" is about the greatest thing that happened in the history of the world.
Candy, the easter bunny, hunting for eggs, retail isles full of animals made in China, these are all children's games and I will not condemn them though I disagree with them. They are harmeless as long as smart parents impart truth to their children beyond the mundane rituals that man has created.
I feel that all rituals are but a diversion to God's wisdom that He wants to immpart into our hearts.
Easter is coming, the meaning is profound and no Cadbury egg can explain the significance of the eternal meaning that can only occur on our hearts.
God Bless this time for Jesus died for all even though we mocked him and are undeserving, hence the Passion of the Christ as a Gift. Then He was raised on the 3rd day, as prophesied 600 years before, defeated death, and all who believe in Him also defeat the first death for eternal life awaits. This life is but a test. It's really simple, so consider Jesus. Who else died for mankind for we all mocked Him? Love has no greater representative. He loved us even as we hated Him.
After His resurrection, Jesus showed himself to hundreds of people before being risen to Heaven without death.
Sin's greatest pleasure is death, Jesus took away this lie and this is where the term "born again" comes in. For we're born again in Him and mortal death is but a bridge that Jesus gave us to cross. We walk on Him as this bridge from sin to to Heaven. Before, there was the Grand Canyon seperating us with sin from God, now Jesus is the bridge to cross!!!
Joh 20:20 After saying this, he showed them his hands and his side, and when they saw the Lord the disciples were overjoyed.
Joh 20:21 Jesus said to them again, "Peace be with you. Just as the Father has sent me, so I am sending you."
Joh 20:22 When he had said this, he breathed on them and said to them, "Receive the Holy Spirit.
Joh 20:23 If you forgive people's sins, they are forgiven.
Tuesday, March 08, 2005
Christian Persecution Revisited
Here's the listing:
1. North Korea
2. Saudi Arabia
3. Vietnam
4. Laos
5. Iran
What are they so afraid of? Are all these Christians "agents of the US" as some have said? Why are they so insecure in their muslim or buddist faith or communist culture of fear?? I think they know their systems of belief are not based on love for they pray to an angry God or an angry dictator, depending on the country. No inner peace resides in these choices. This leads to rebellion and the only way to try and quash that is with fear- carried out by imprisonment and murder.
If there is no power in Jesus then why should they care? Freedom is inside all hearts and will be heard eventually, fear only stunts the progress but will always then carry on.
Remember that next time someone asks you if you want to talk about Jesus. You say "no!." Be thankful that a loving Christian will not then call the authorities and have you and your family killed or arrested. Are Christians perfect? No way. But I don't see the US on this list either...
Sunday, March 06, 2005
Clinton, A Nice Guy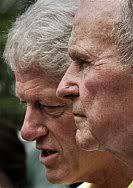 (AP Photo/Gerald Herbert)
Say what you want about Clinton, after some other democratic choices since him, Clinton seems almost conservative, hehe. He was a populist president whereas now his party seems to show signs that the minority far-left interest groups are taking over.
Being a (mostly) good news blog, I liked this story below. During the Tsunami relief effort with Bush '41 and Clinton sharing a plane to promote aid and relief efforts, allegedly there was only one bed and Clinton gave it to elder Bush. Clinton then slept on the floor. Now we could talk about how this small but nice act of kindness made it to so many papers, but let's not get too involved into the media's facination with Clinton. The democrats need some good news and this is a start! A strong America is when more then 2 parties battle it out and only the best bipartisan legislation will make it. The less legislation that gets passed the better generally speaking in my book.
Oh well, take care President Clinton. I don't have to vote for someone or agree with their positions to show them respect. Wish quite a few democrats would show Pres. Bush the same courtesy. Also, anything he did while president is done. It is now between him and God as far as forgiveness goes. Let's just leave it at that. I know I've made some mistakes in my life. Sin is sin, doesn't matter if that sin took place in the Oval Office or a janitor's office.
Psalms 86:5 For thou, Lord, art good, and ready to forgive, And abundant in lovingkindness unto all them that call upon thee.
http://www.foxnews.com/story/0,2933,149575,00.html
Saturday, March 05, 2005
Good News... Lame News
Good News (GN), Jesus is Lord!
Bad News (BN), Satan is over the earth lying to all and people believe him over the Bible. Where's Satan's bible to show his "truth?" it's so easy to slam truth without showing truth of your own.
GN, Bush is trying to fix social security.
BN, the democrats will stop at nothing to make sure it fails though what's their plan?
GN, the Gospel is spreading at an amazing rate across the world!
BN, somehow it does so even though TV evangelists make a mockery of the Word. Oh well, they will get what they deserve. The Truth somehow continues to proper regardless of man's mistakes.
GN, one of my best friends is pregnant!
BN, millions of babies die in abortion as millions of loving families wait for adoption of newborns.
GN, I am learning to love beyond my circumstances and just love no matter what is in my way!
BN, I forget the GN stated above sometimes.
GN, life is full of adventure.
BN, this adventure costs money which I ain't got! hehe. God Bless all, life is good for life is too short to live safe. Fear is for those that doubt. And doubt is deadly on many fronts.
1Jo 4:18 There is no fear where love exists. Rather, perfect love banishes fear, for fear involves punishment, and the person who lives in fear has not been perfected in love.


I could go on and on but life is good and it's a ride that must be explored with love and reckless abandon of the self.

Friday, March 04, 2005
Martha Stewart's Out Of Prison, She Still Rocks!
Martha Stewart is out of prison. She served her time as she should of. Public trust in the stock market is a serious matter. She is an easy target for others for her controling ways, perfectionism, and temperment. (Though a controling man is seen as "assertive," huh.) But let's not forget that she helped to show the World that America is full of a unique culture of different tastes. When they are used to seeing us as trash TV or worse. And for the record, just cause she did a craft or recipe in a "perfect" way, be secure in yourselves. It doesn't make you less of a person to not do it her way. Just like we don't have to be the Cleavers from "Leave it to Beaver." But that doesn't mean that Mr. Cleaver should be made fun of even though he was a model dad.
Why do we have to have shows that ridicule the family and traditions? To make us feel better? What's wrong with "perfect" families on TV. Like the "Cosby Show" or "Andy Griffith Show." Please don't be insecure if you don't live up to that. None of us do. That were morality tales to show us the best that man... and in Martha's case, woman can look up to. Don't make fun of these shows since our childhoods or families don't emulate them.
Back to Martha Stewart. Her role, that made her a billionare, is to show her opinions on the diversity of American cultures in this great country. Yes, I set myself up for ridiule here. Martha is not a Savior, there's only one Perfect God-Man to enjoy that role as a way to follow. But she's better then Jerry Springer or others to show the world that America is full of culture and creativity. Now she's back with 2 shows in the works. I wish her the best now that she's learned her lesson in the Big House. Let's forgive her. Jesus forgave us and we did far worse then she.
Culture is missing in America. Culture and religion are the foundations of America. Thank you Martha (and Andy Griffith) for helping to keep it alive. And for all those who think that they must be like Martha or are a failure of a woman. Get over it. She only shows a high example of her take on culture. It's up to you to follow her lead or not, no pressure to do so, just examples that she gives, take 'em or leave 'em. She's an American success story in capitalism.
Maybe a Christan alternative isn't far behind? Sewing, scrapbooking, cooking in soup kitchens, serving others with missions, fixing others houses, selflessness, giving God the Glory... that would be the coolest show ever. Mixing culture and Christianity. A reality show of Christians and culture... hmmmmmmmmmmmmmmmmmmmmmmm.
Thursday, March 03, 2005
France, pro-terrorism?
http://www.worldnetdaily.com/news/article.asp?ARTICLE_ID=43129
France has already responded to Israel's Hezbollah request, with French President Jacques Chirac claiming the timing was not right for such a move.
Israeli officials told reporters the French are aware of the information linking Hezbollah to terrorism, but they are now allegedly focusing their efforts on the civil uprising in Lebanon and say "they don't want to risk harming relations with the group."
Shame, Shame...
http://cfrterrorism.org/groups/hezbollah.html
France's objections are considered the main obstacle to the EU approving the move to add Hezbollah to the terror list. So France has a bigger problem with the US taking the fight to terrorists then fighting a well known terrorist group? The Bible says, "Fear not, for I am with you."
This is a travesty.
---------------------------------------------
So the French do not want to "upset" a worlwide known terrorism group. It's not amazing with the French's ties to Iraq that they were against the US going to war in Iraq. But yet some feel this "educated" body of governments need to all agree that our national security is at risk. This is why Prez. Bush got the resolution for force, (quite the UN coup btw), for the Germans,
Russians, and French pose a grand conflict on interest due to the debt that Saddam owed them in money
... as if they would ever get that money back anyway. Not to mention to hate all things American.
Not to mention their fear overriding solid doctrine of coddle politics. Let's appease them... much as we did with Germany after they captureed Poland and Czechoslovakia. Let's be nice to the Nazi's... they'll go away.. oh oh!!!!!!!! Appeasment shows an enemy who's destiny is to kill us that we are weak. The Koran teaches that the only way to eternal life is myterdom. All Muslims alive live every day in fear hoping that they act right to an angry god and they might make it to their heaven but not sure.
http://www.nationalreview.com/comment/rosett200404182336.asp
Let us turn from fear and fight this new high tech war on terrorism by attacking them. Their hide outs, countries that ENDORSE them, their financial fronts, leaders, etc. We can do that while at the same time show peace and helping Arab and other courtries fight terrorism by helping them to join the WTO, loans, and showing good will. For Arabs are not our enemy, terrorists are. Not only to the West, but to Middle East countries too.
Tuesday, March 01, 2005
Middle East and Africa - Looks Promising...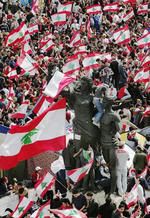 Protestors in Victory in Lebanon Over the Puppet Cabinet's Departure
Iraq could be stablizing. Now the people are talking about the upcoming Constitution and who their leader will be. Here's a great op-ed of the last 2 weeks of good news in Iraq from the Wall Street Journal...
http://www.opinionjournal.com/extra/?id=110006290
Egypt saw numerous protests to challenge another roadblock in their struggle for democracy. Syrian's should start leaving Lebanon after their puppet government collapsed and resigned (see pic above.) Ukraine now has a pro-West govenment after the first fixed elect was righted. Afganistan is still recovering well after the Taliban were routed and fled to the mountains like the cowards they are. UN countries have promised to help the rebuilding of Iraq after some diplomacy by Condie Rice and Prez. Bush.
Prez. Bush is looking like he will support Iran into the WTO IF they give up their search for nukes. This shows that sometimes hard-line manuvering towards a country can have positive results. That's leadership. Just like Reagan and the Iron Curtain. Yes, there were good guys and bad guys back then and it's still true today. Iran is not a good guy at the moment... and yes, we are the good guys for some who aren't too sure. Now what will happen if Iran cannot meet the strict requirements of the WTO? At least America won't be seen as an "agitator" and Iran had their chance.
It's a great thing for America was wanting Iran to improve their economy anyway and for Iran to join the WTO, they will have to make major positive changes. This is a great issue for ALL NATO countries agree that Iran cannot have a nuke. Europe and America have a common goal once again. Everyone knows that there is state-sponsored terrorism there.
Times, they are changing. For the good? Hard to see how these governments could be worse and when the people are emboldened to speak up to their oppressors, that's a good start.
http://blogcritics.org/archives/2005/02/28/150920.php
Blog Search Engine